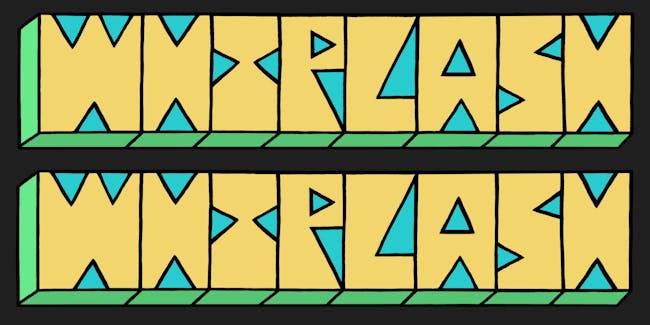 THIS IS AN ONLINE EVENT
Shalewa Sharpe hosts Whiplash, this long-running showcase featuring some of the best comedians in the world.
Full lineup to be announced shortly!
Link to streaming event will be sent with ticket confirmation.

Shalewa Sharpe tells jokes. She developed her sly yet goofy style in Atlanta, where she was raised. Currently in Brooklyn, New York, she coproduces and hosts a number of shows, including "Thug Passion Presents," a lively table read and celebration of classic black movies. In May 2016, her debut album, "Stay Eating Cookies," was released on Rotknee Presents Records; it can be found on iTunes, Amazon, Spotify, and the rest of 'em. She tells jokes on Twitter (@silkyjumbo) and posts self portraits of varying success on Instagram (@silkyjumbo).
Venue Information: