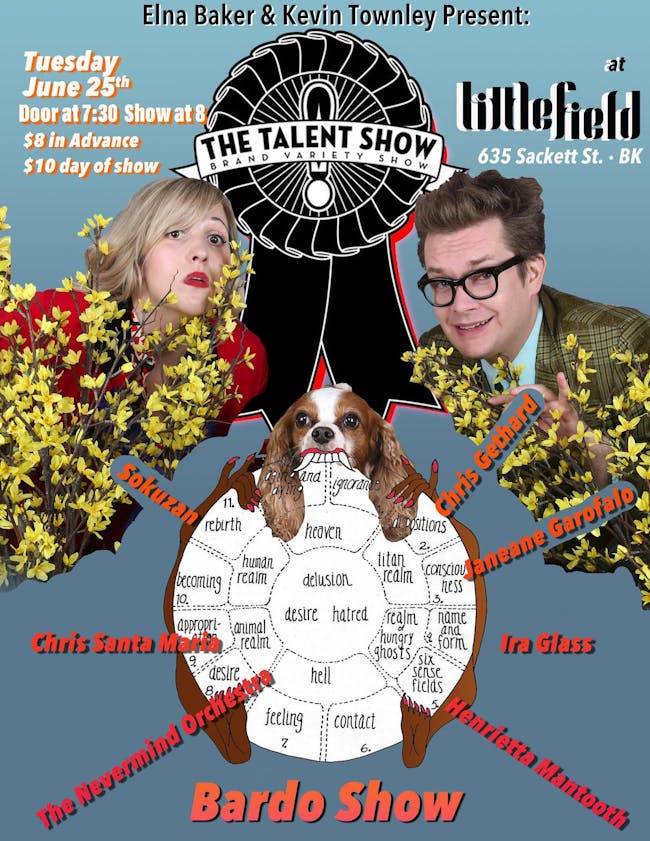 w/ Ira Glass, Chris Gethard, Janeane Garofalo, Chris Santa Maria, Sokuzan
Elna Baker
Kevin Townley
Ira Glass, Henrietta Mantooth, Chris Santa Maria, Sokuzan
$8.00 - $10.00
Sales Ended
Elna Baker and Kevin Townley host this hilarious variety show with special guests Ira Glass, Chris Gethard, Henrietta Mantooth and more.
The Talent Show, the wildly popular and hilarious variety show from writers and comedians Elna Baker and Kevin Townley, creates an entirely new event each month based on a theme. Embracing the inherent danger of live performance, we create a show that challenges and surprises both the audience and performers alike.
Lineup:
Ira Glass
Chris Gethard
Janeane Garofalo
Henrietta Mantooth
Chris Santa Maria
Sokuzan
The Nevermind Orchestra
"Best Variety Show" - New York Magazine
"By turns giddy, manic, irresponsible, disturbing and downright Bacchanalian" - Time Out NY
Limited seating. Your ticket does not guarantee a seat.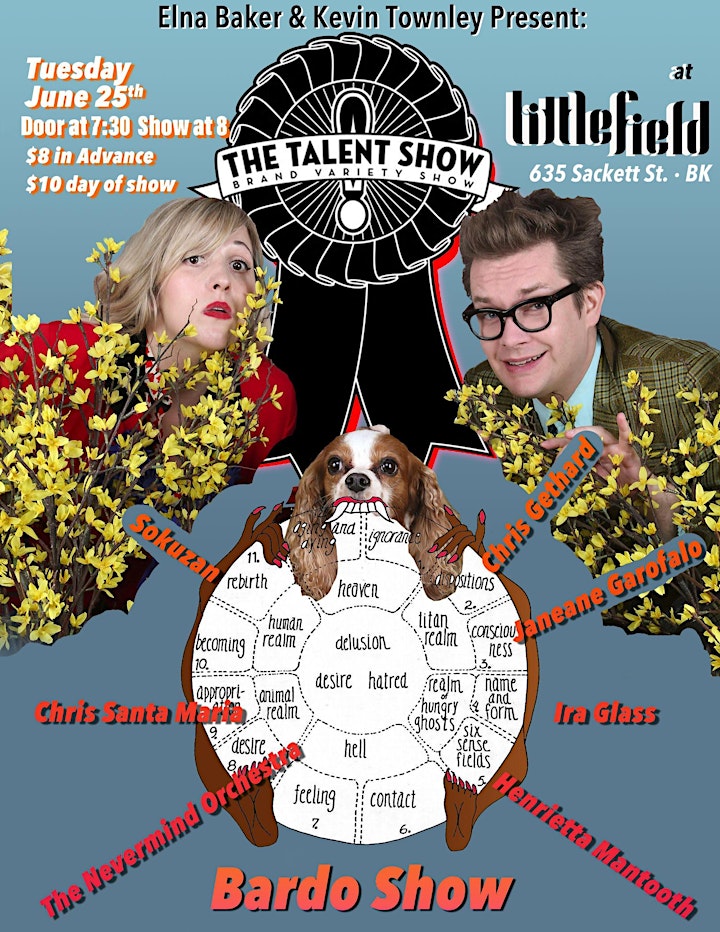 Venue Information:
littlefield
635 Sackett Street
Brooklyn, NY, 11217