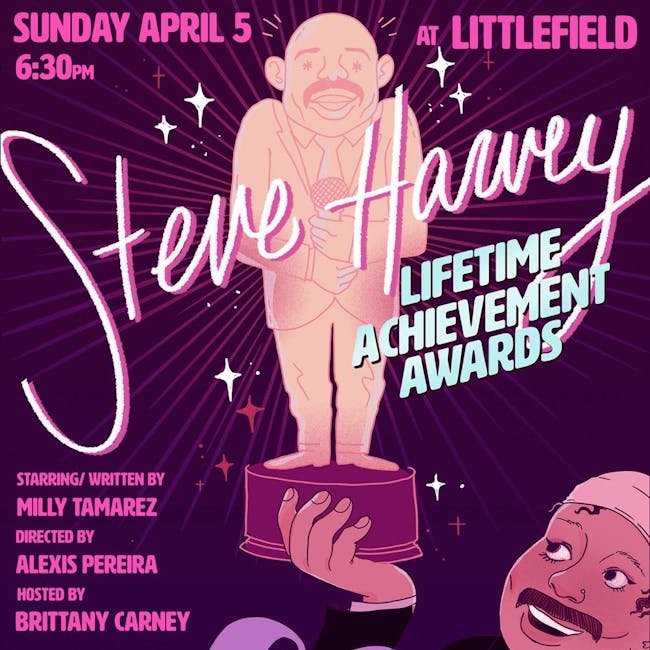 The Steve Harvey Lifetime Achievement Awards
Milly Tamarez, Britney Carney
$10.00 - $12.00
Postponed
A comic celebration(?) of Steve Harvey.
In a gala celebrating the achievements of media personality Steve Harvey (Milly Tamarez) takes a look at his past as a Talk show host, sitcom star, Miss Universe announcer and lecturer and begs the question "Should we actually be celebrating this man?" (Answer: No). Directed by Alexis Pereira, hosted by Britney Carney and featuring some of New York City's hottest comedians.
Limited seating available. Your ticket does not guarantee a seat.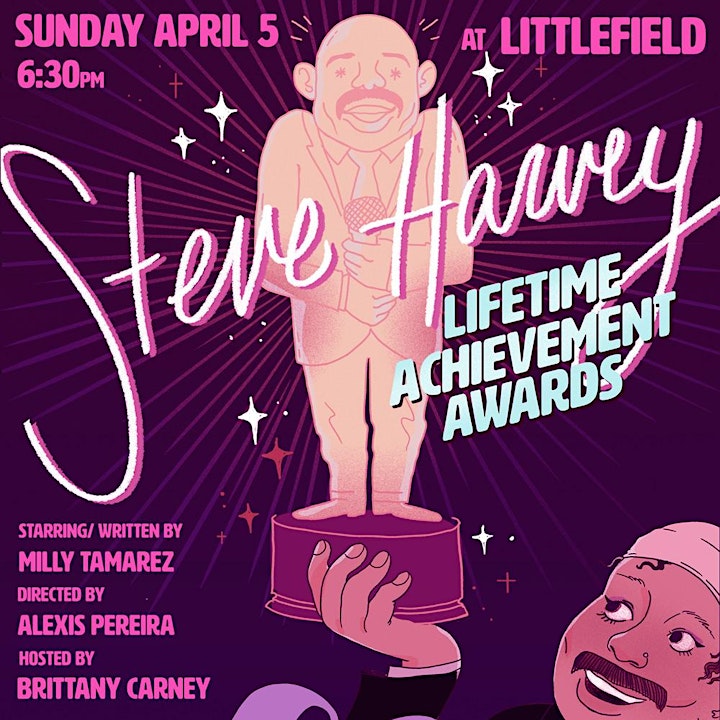 Venue Information:
littlefield
635 Sackett Street
Brooklyn, NY, 11217