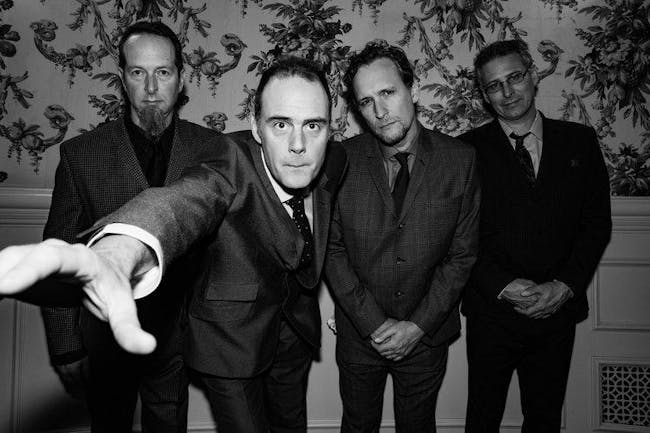 The Mommyheads
Church Of Betty
$10.00 - $12.00
Tickets At The Door
The Mommyheads are back! With special guests Church of Betty.
Not all band reformations have to suck - case in point; The Mommyheads are back and performing at Littlefield with special guests Church of Betty.
Just as art pop messiahs XTC were to English new wave, The Mommyheads remain arguably the best kept secret of American indie pop
The Mommyheads took life as a moniker for Brooklyn-bred pop wunderkind Adam Elk, a young, hyperactive songwriter with a penchant for angular chords, melodic invention, homespun recording fun, dada imagery and warped character sketches This would all be streamlined with the project's first group incarnation (second songwriter Matt Patrick on bass and the late Jan Kotik on drums) and the resulting debut Acorn (1989), an album of subtly complex, skeletal art pop. The album solidified the band as a truly indefinable force in the NYC indie underground as they'd begin to sharpen their sonics via relentless touring and slews of off-the-rails indie radio performances. Upon relocating to San Francisco, the group brought free-spirited keyboardist Michael Holt aboard, adding his song-craft and Garfunkel-esque harmonies to the fold. Their music became a harmonically rich avant pop blend, melding progressive chordal structures and contrapuntal vocals with orchestral subtlety and surprise. This style flourished with the truly short-but-sweet Flying Suit (1994) and crystallized on masterwork Bingham's Hole (1995). The group found a major label record deal in Geffen with Was at the production helm, resulting in their eponymous 1997 album. A fine-tuned collection of the group's most immediate pop, the label withdrew from the project upon completion, rendering the album a lost obscurity and ultimately prompting a hiatus.
In 2008, the Mommyheads reformed for a memorial concert honoring the passing of original drummer Jan Kotik. These performances and the burgeoning demand of a cult fanbase in Sweden rekindled their creative core. They set about recording a full-length comeback in You Are Not a Dream (2008), picking up where they left off whilst retaining their pervasive wit and surprise. The group has since maintained their creative momentum, releasing another three colorful full-lengths and touring in between. Their latest Soundtrack to the World's End (2018) marks the group's first foray into concept album territory; a set of cautionary prog pop highlighting the festering narcissism of American life and the resulting ecological turmoil.
The Mommyheads' music, despite its brainy appeal, has a big, big heart. The group serves their melodic gifts in frayed and torn fashion, which is perhaps why they remain so difficult to translate to the casual indie listener. Their songwriting is an honest sublimation of the beauty/ugly interplay that underpins American adulthood, and the group's ability to whittle down this complex tension and release into concise song structures has made them a truly rewarding find for the lucky few of us who get it.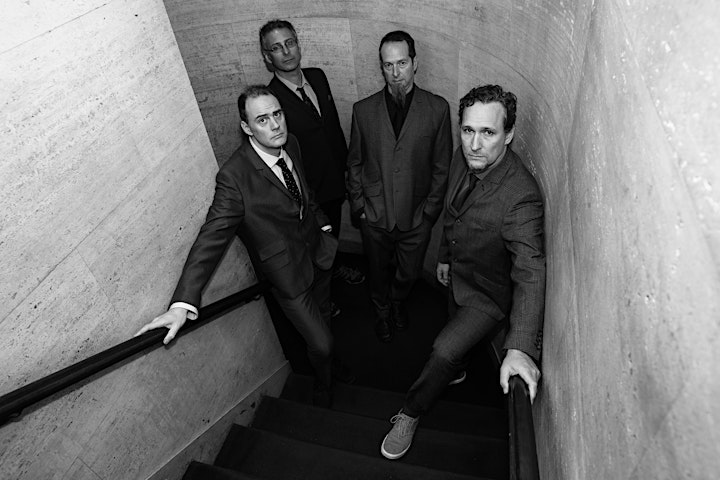 Stylistic innovators for more than 30 years, Church of Betty is a world pop orchestra consisting of South Asian instruments, strings and double-reed woodwinds performing progressive pop songs with Indian spices. The group has made a dozen albums and performed all over the world. Bandleader Chris Rael has won the New York International Fringe Festival's Composition Award, Outfest Film Festival's Outstanding Soundtrack Award, and the Acker Award for lifetime achievement. He also co-produced the Mommyheads' seminal album Acorn and will feature original Mommyhead Devin Patrick as a special guest in Church of Betty's Littlefield concert with the Mommyheads on October 26. churchofbettymusic.com
"Rael has consistently blended rock and Indian classical music better than any Western guitar guy, ever." - Village Voice
"Sliding, scalloped phrases shape Hindustani music to the concision of pop hooks... irresistible." - New York Times
"Musical and cultural fusion of the first order." - Boston Herald
"Entrancing, a brilliant, tuneful set." - Billboard
"Purveyors of urban psychedelia, with a voice sweeter than Prince." - Magnet
"Rael achieves what George Harrison's raga noodlings only hinted at." - Creem
"Church of Betty mixes Indian and Western music into a spicy, always surprising blend that sounds like neither style alone but expands the boundaries of both." - OffOffOff.com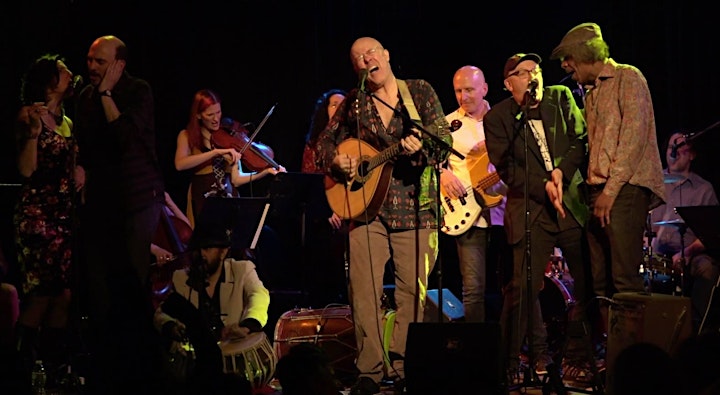 Venue Information:
littlefield
635 Sackett Street
Brooklyn, NY, 11217