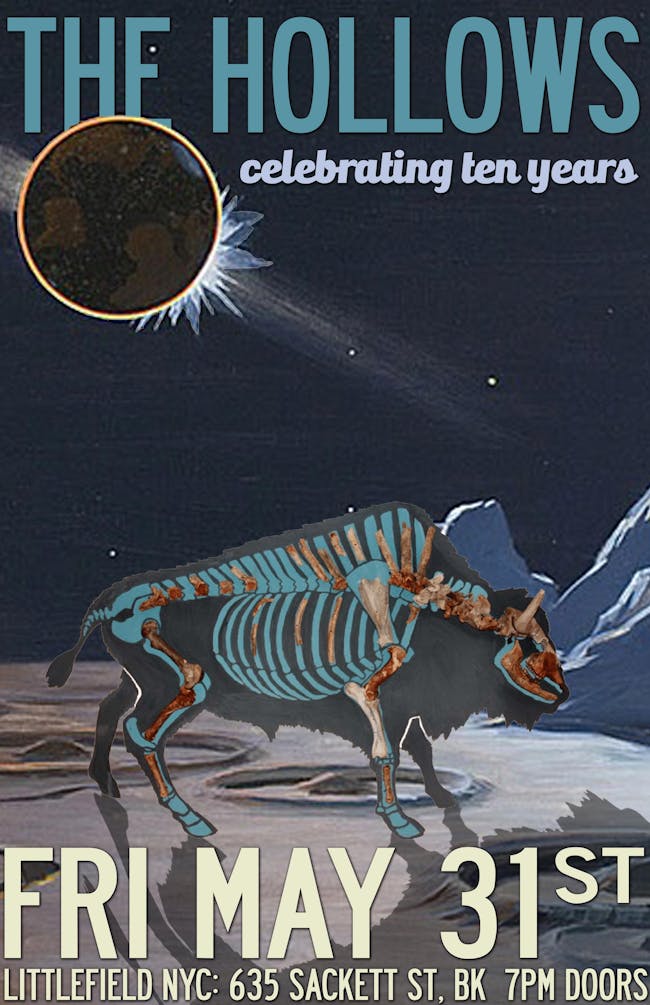 w/ Bucky Hayes and The Commonwealth, Phil Pickens, Belle-Skinner
The Hollows
Bucky Hayes and The Commonwealth, Phil Pickens, Belle-Skinner
$10.00 - $15.00
Sales Ended
New York's The Hollows celebrate their 10-year anniversary with a special show packed with extraordinary musical talent.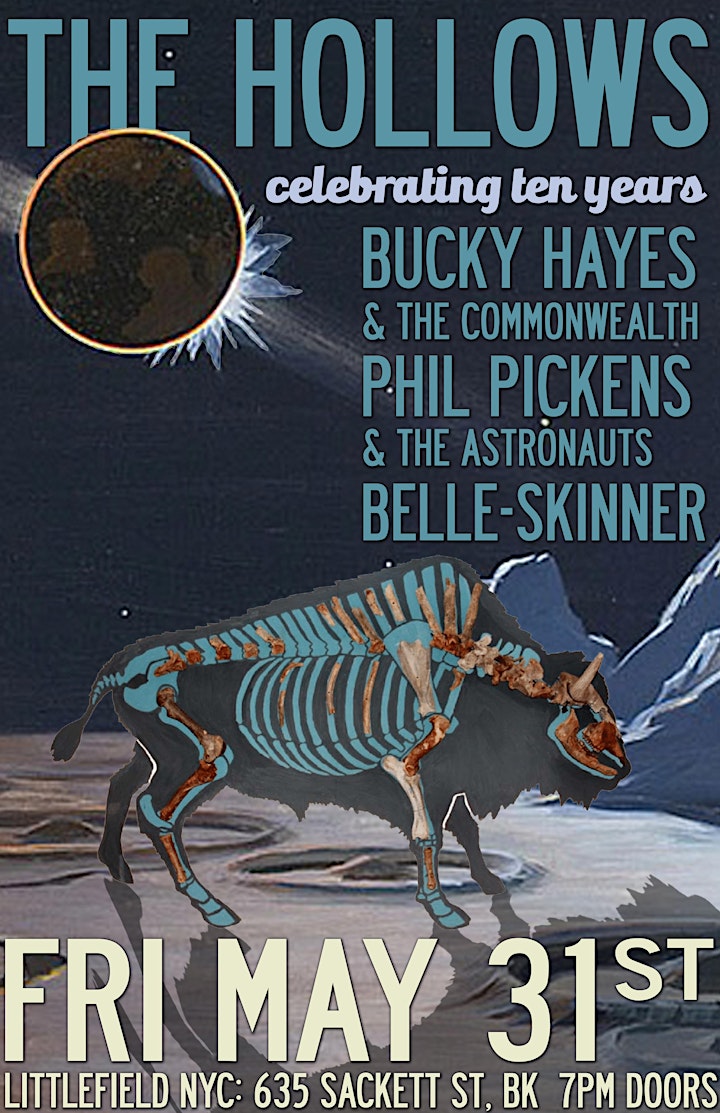 The sound of The Hollows is uniquely New York: a contradictory, harmonic melting pot that takes all its roots, twists them around, and produces something else; something new. With no frontman (or six frontmen), the result is a distinct blend of voices, instruments and musical personalities, a carnival on wheels, a one-man band in six bodies that owns the stage with all the mobile, rhythmic ease of a seasoned railroad gang.
Formed in 2009 out of a series of residencies at Brooklyn's Pete's Candy Store, the band has since become known for their rip-roaring live shows, toured nationally in 29 states, and received airplay on over 100 radio stations across the country. May 31st will be their first local appearance as a six-piece since New York's Irving Plaza. Their most recent album, Between the Water and the Wonder Wheel, was produced by John Siket (Phish, Sonic Youth, Dave Matthews Band), and they are currently in the studio with producer James Frazee (Patti Smith, Sharon Van Etten, My Morning Jacket). Previous discography includes their debut album Belong to the Land, a self-titled EP, and a live album, Neverending Show. Their music has appeared in four feature films as well as Billboard, Daytrotter, Paste Magazine, and more.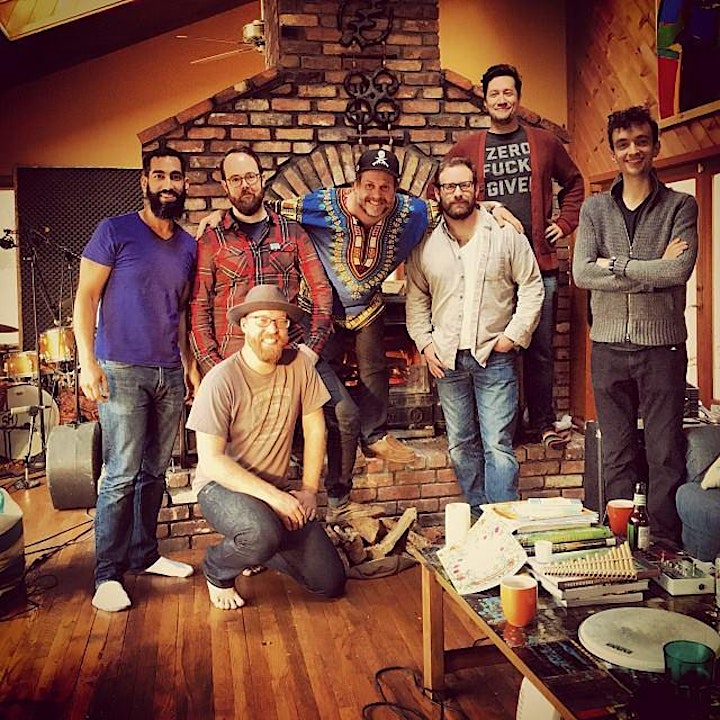 Bucky Hayes and the Commonwealth is a powerhouse 7-piece Americana act based in Brooklyn, NY. They draw on classic elements of Country, Soul and Rock-n-Roll to create their own sound in the world. Capable of a dynamic range from Singer-Songwriter whisper to full on Rock-n-Roll scream their live shows are legendary and not to be missed!!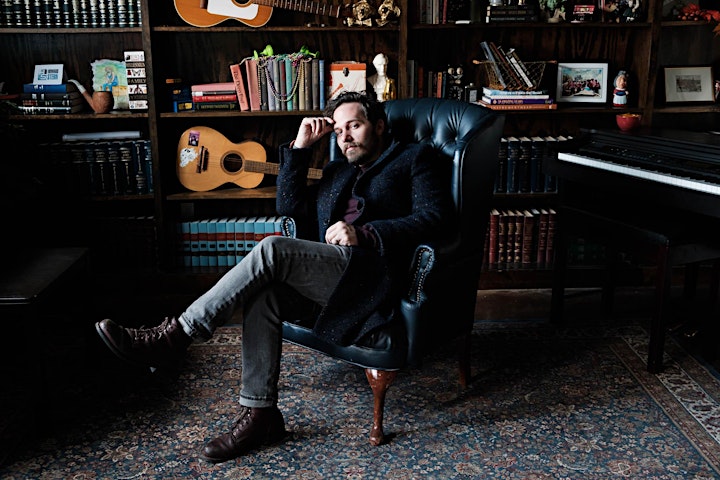 There's a push-pull in everything Phil Pickens says and doesn't say, in what he sings and doesn't sing. "The words I do not say speak louder than I want them to," he sings in "Fool's Gold." Born and raised in Georgia, his crooked smile and royal blue eyes perfectly embody the double edge of kindness and menace in southern hospitality.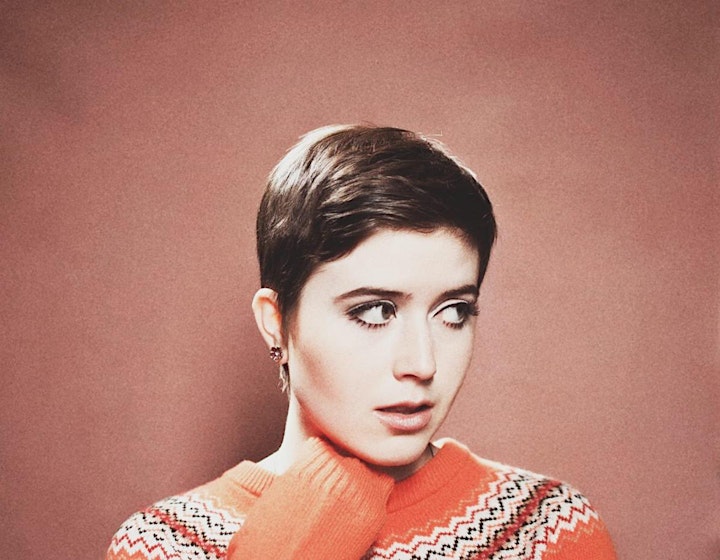 Belle-Skinner aka Maria Brosgol is a dark nostalgic indie songwriter based in upstate New York and Brooklyn. With a hauntingly beautiful, lilting soprano and innate sense of melody she crafts tales of songbirds, sirens and desert nomads - nuanced and layered stories which bridge the gap between past and present. Though her influences cover a broad range of genres - from French chansons and Russian folk to contemporary alt-pop and rock - her voice often draws comparisons to the likes of Joni Mitchell, Jeff Buckley, and Lana Del Rey.

Facebook: @belleskinnermusic

Instagram: @belle.skinner

Venue Information:
littlefield
635 Sackett Street
Brooklyn, NY, 11217