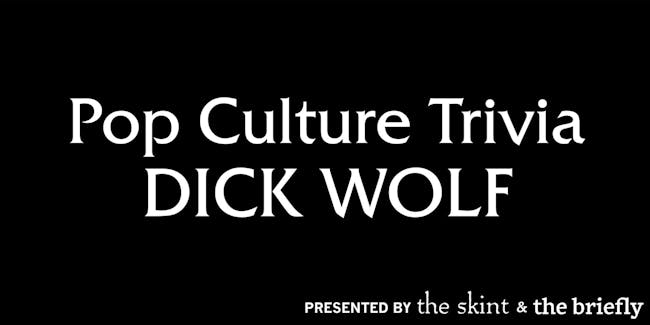 THIS IS AN ONLINE EVENT
Test your pop culture knowledge for fabulous prizes in five mini-rounds of trivia presented by the skint and The Briefly and hosted by Rob Blatt at 7pm on Wednesday. This week's theme is DICK WOLF and TRUE CRIME, and trivia will feature questions loosely based on this week's criminal topic.
Link to streaming event will be sent with ticket confirmation.
Venue Information: