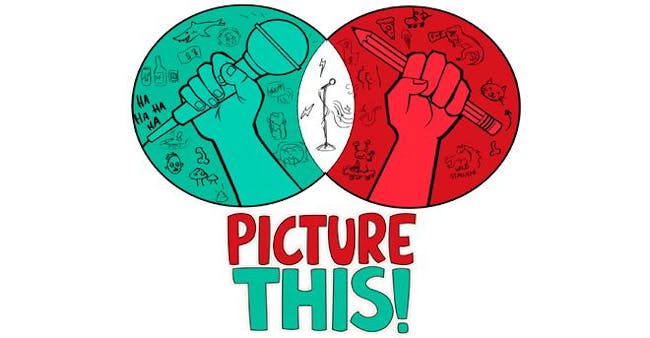 THIS IS AN ONLINE EVENT
PICTURE THIS! is a new show from Brandie Posey & Sam Varela: two girls who want to push the boundaries of what a comedy show can be. Picture This! is a live comedy show with stand-ups, voice actors and more performing while they are drawn live by some of the best animators, cartoonists, and other artists in the biz! The comedians don't know what the animators are drawing and the animators don't know how the comedians will react.
It may be weird.
It may different.
But it will be FUNNY!
Featuring:
Comedy by Langston Kerman, Irene Morales, Steph Tolev, Debra DiGiovanni
Animation by Irene Morales, Ashley Beccera, Craig Bartlett, Bryan Brinkman, Mike L. Mayfield
Hosted by Brandie Posey.
10% of the proceeds will benefit the NIVA Emergency Relief Fund.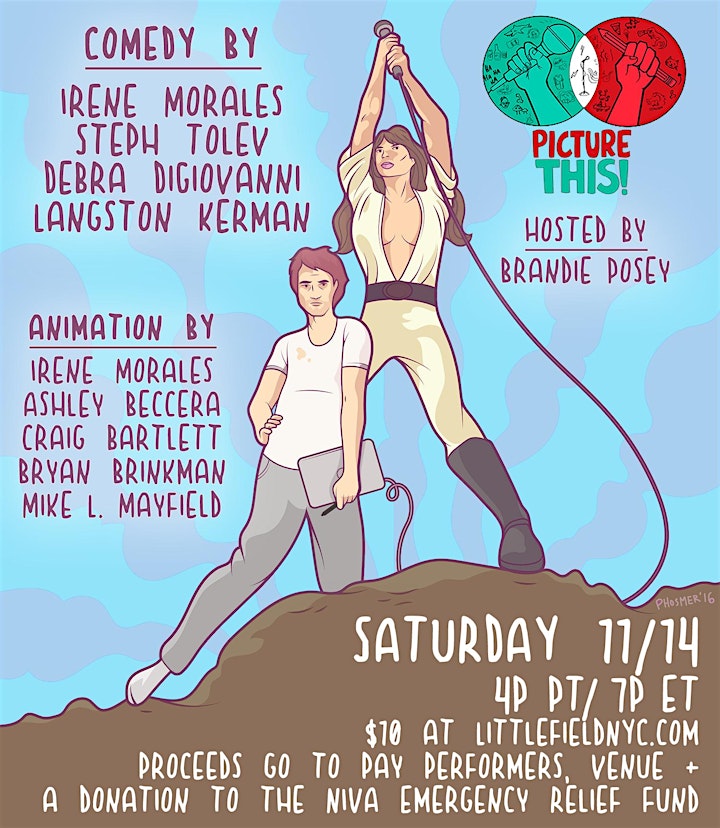 Venue Information: