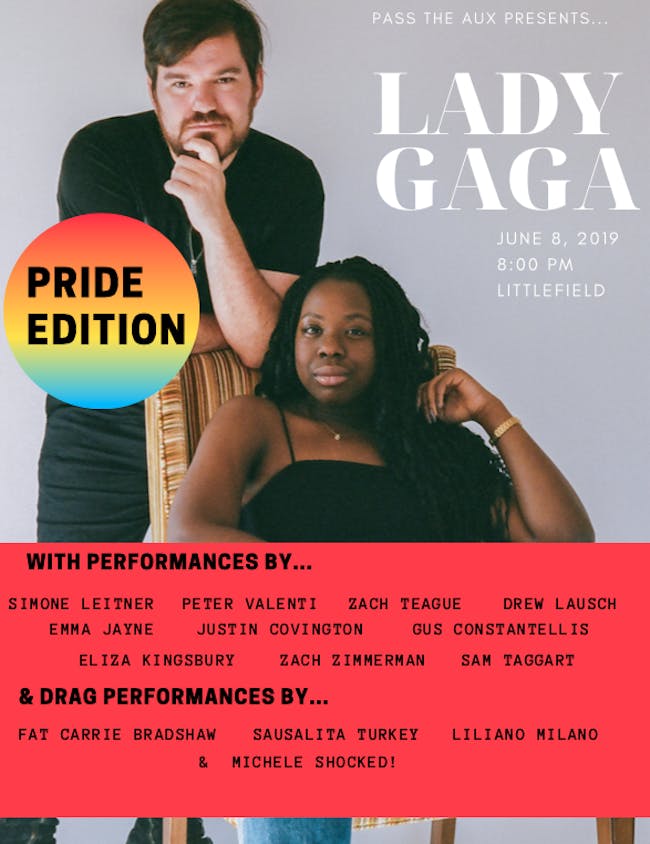 A special Lady Gaga-themed Pride Edition of Pass The Aux - featuring lots of fabulous performances and drag!
Doors open at 7:30PM. Show starts at 8:00PM.
Lineup subject to change.
PASS THE AUX is a comedy/variety show hosted by Michelle Davis (UCB, Let That Marinate Productions) and Danny Murphy (SiriusXM, Betches). Known as a "deep dive into a diva," each show is basically a chance for NYC icons to go off on global icons and divas. This month, in honor of World Pride, we're celebrating all things LADY GAGA. Put your paws up, monsters, for drag, singing, comedy and more!
Performances by:
Simone Leitner
Peter Valenti
Zach Teague
Drew Lausch
Emma Jayne
Justin Covington
Gus Constantellis
Eliza Kingsbury
Zach Zimmerman
Sam Taggart
Drag performances by:
Fat Carrie Bradshaw
Sausalita Turkey
Liliano Milano
Michele Shocked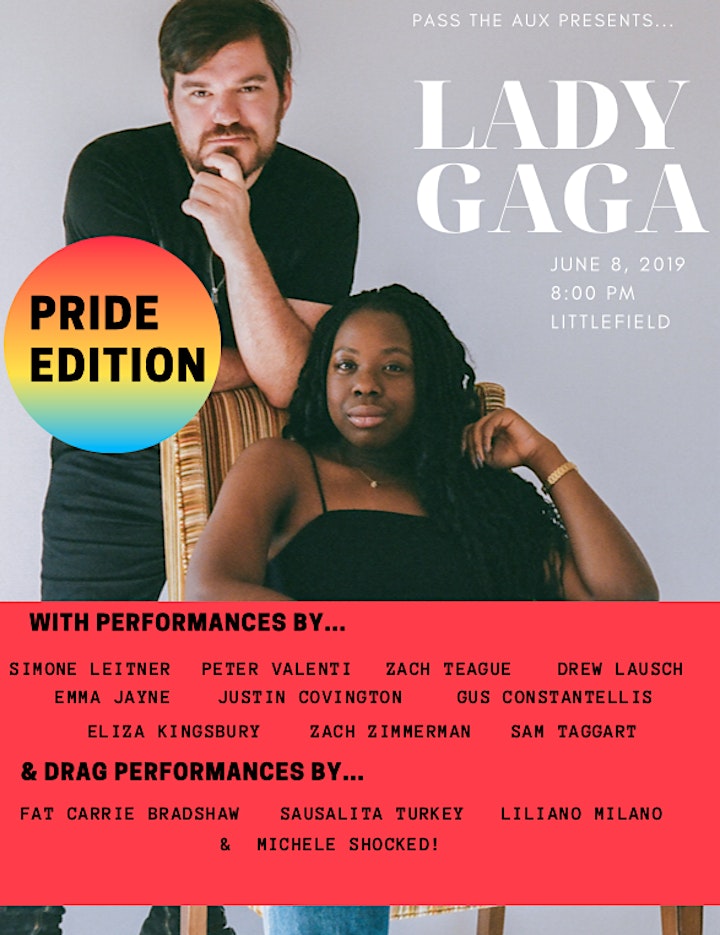 Venue Information:
littlefield
635 Sackett Street

Brooklyn, NY, 11217