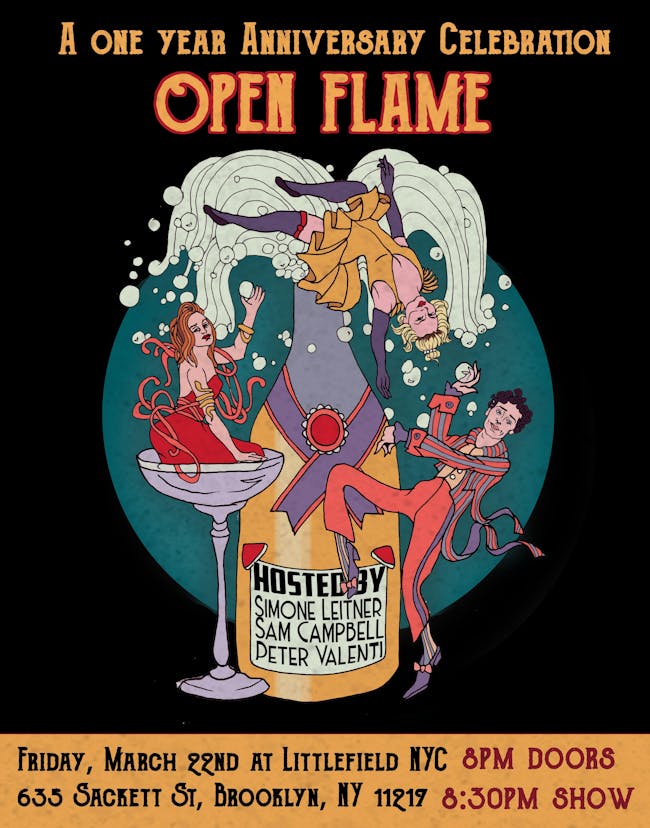 w/ Sam Campbell, Simone Leitner, Peter Valenti, Julio Torres and more!
Open Flame: A One Year Anniversary Celebration
$8.00 - $10.00
Sales Ended
Open Flame celebrates their one year anniversary - and as always, it's in style.
Doors open at 8:00PM. Show starts at 8:30PM. Dance party to follow.
Sam Campbell, Simone Leitner, and Peter Valenti host Open Flame, the hot queer happening where a comedy show meets an LGBTQ+ social. Catch New York's funniest queer comedians celebrate one year of Open Flame at Littlefield with a show & dance party benefiting The Audre Lorde Project!
The Audre Lorde Project is a Lesbian, Gay, Bisexual, Two Spirit, Trans and Gender Non Conforming People of Color center for community organizing, focusing on the New York City area. Learn more about The Audre Lorde Project here: https://alp.org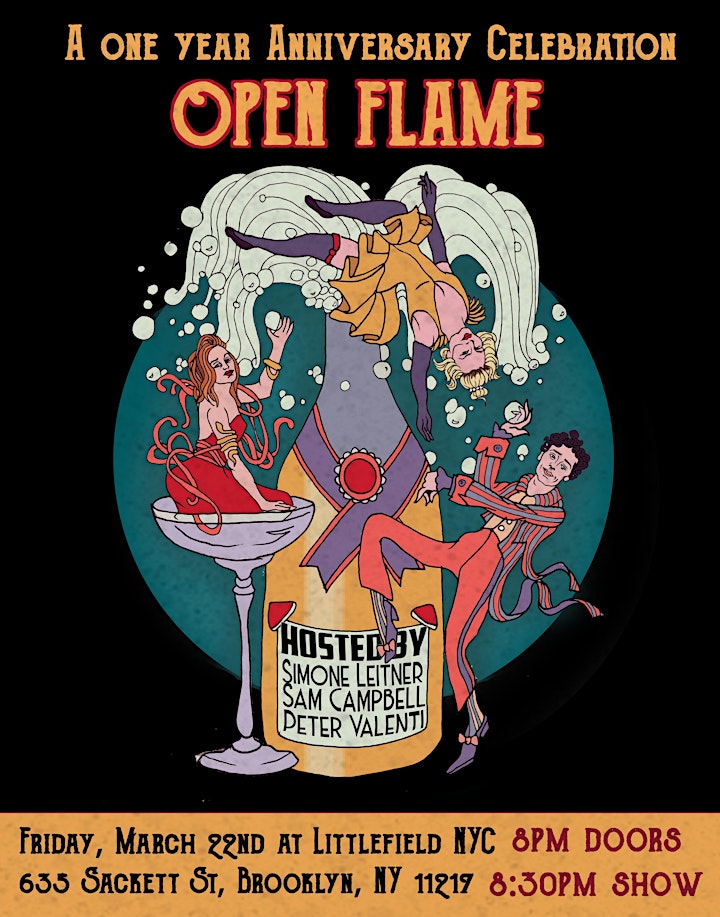 Sam Campbell is a comedian, activist, and preschool teacher whose comedy reflects all the giggles, glitter, and gags that come from her dynamic daily life. Sam writes and performs as a sketch comedian, satirist, and improviser and aspires to one day be a guest judge on Ru Paul's Snatch Game.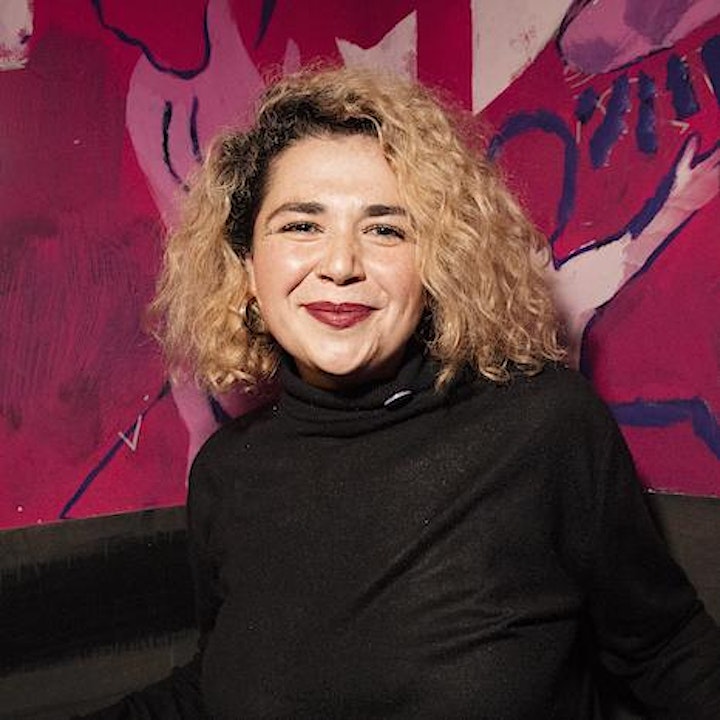 Simone Leitner is a comedian, experimental video artist, and writer native to New York. They perform stand-up and characters across the city with as many instruments and gadgets as they see fit.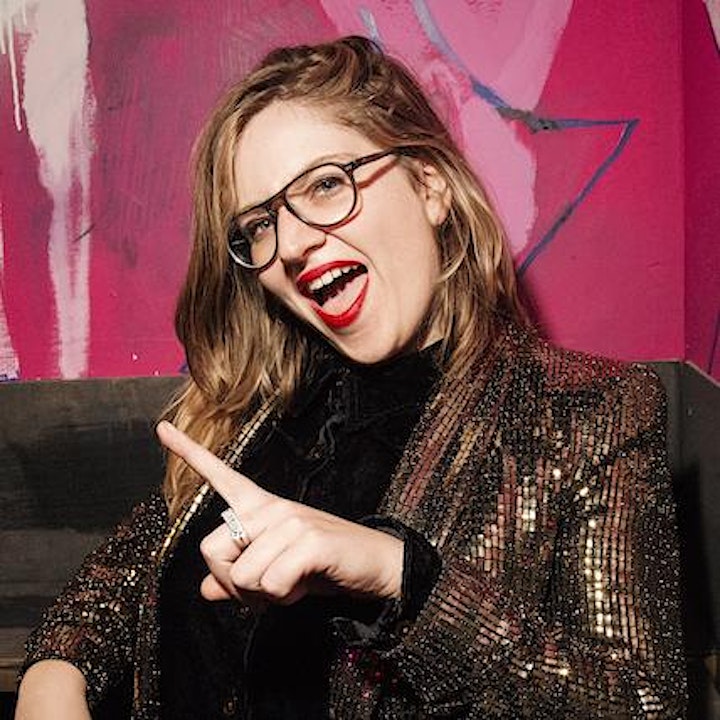 Peter Valenti is a New York City based comedian, actor, and writer. They improvise in the all-queer series We Will Slay at UCBT and perform stand up all over the city. Peter's energy has been described as a hybrid of jaguar and dolphin.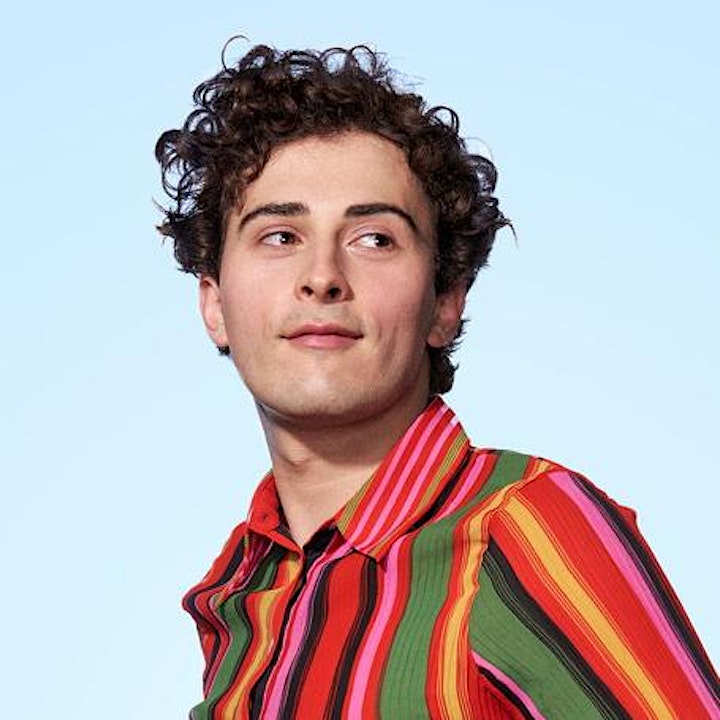 Julio Torres is a Brooklyn-based comedian who moved to NYC from El Salvador. Julio is an Emmy-nominated and WGA-winning writer for SATURDAY NIGHT LIVE in his fourth season, and his work on SNL has received much acclaim from THE NEW YORK TIMES, VULTURE, VANITY FAIR, and more. Julio has guest starred on HBO's HIGH MAINTENANCE, performed stand up on LATE NIGHT WITH SETH MEYERS, and has also both performed stand up and frequently appears as a correspondent on THE TONIGHT SHOW STARRING JIMMY FALLON. His first stand-up special premiered as a half hour on COMEDY CENTRAL STAND UP PRESENTS. Last August, Julio headlined his first solo hour at the Edinburgh Fringe Festival, "My Favourite Shapes: By Julio Torres" to rave reviews. Most recently he performed "My Favorite Shapes" at Just For Laughs in Montreal as well as at the Soho Theatre in London. This summer, Julio will star in the new HBO series LOS ESPOOKYS, which he co-created with Fred Armisen and Ana Fabrega.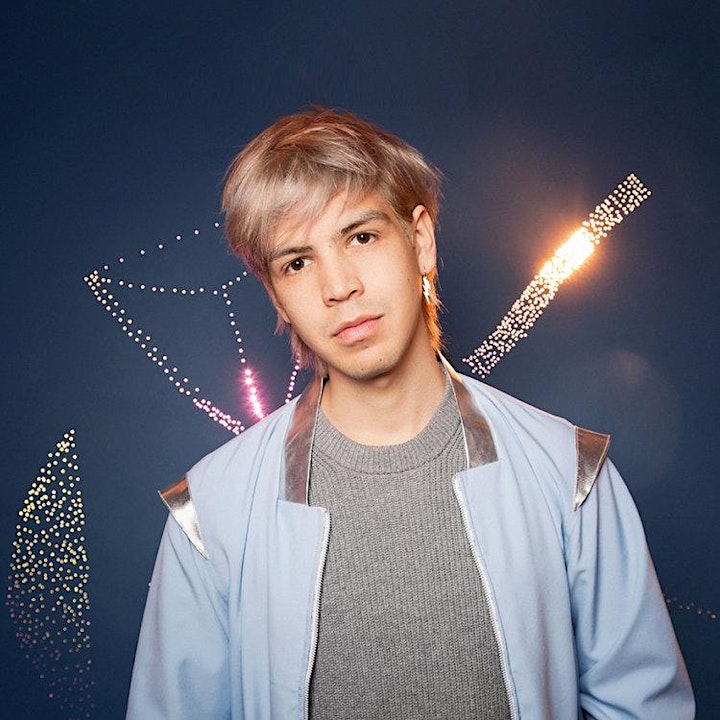 Jess Henderson is a Comedian in NYC! You can catch her a UCB, Union Hall, & the Caveat to name a few! She always has a webseries called Growing Down! To see her next show follow her Instagram @embrace__mess.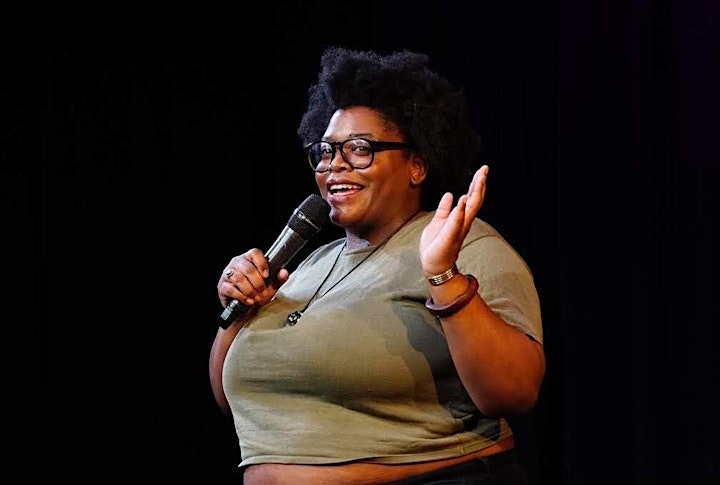 Hello. My name is Lorelei Ramirez. I'm an artist, comedian, and writer. I originally hail from the swampland of Miami, FL where I developed into a girl and/or woman with a fondness of wearing sweaters, making drawings and moving my head strange. (please see video's*). I am a writer for VICE'S The Creators Project, where I write about art and comedy, I am a self-published author, an artist, and yesterday I went to the DMV and renamed myself "Micheal Keaton".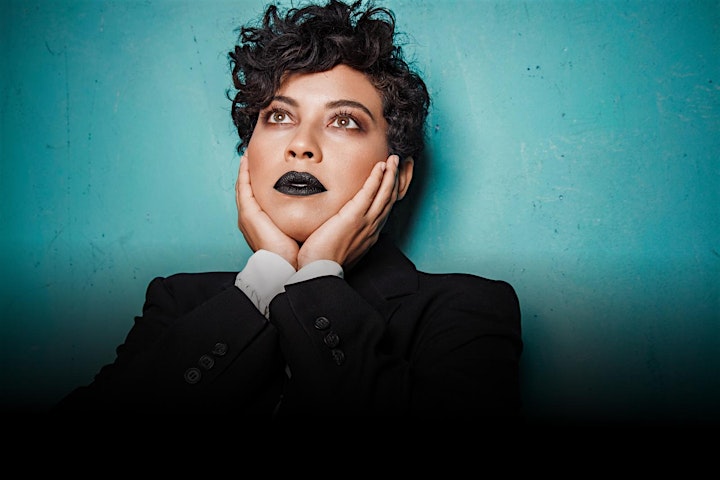 Melody Kamali is a stand-up comedian and writer based in New York City. She started comedy in the venerable Chicago comedy scene where she worked her way up from open mics to clubs to a televised set on Chicago's own WCIU (Chicago's One Night Stand-Up). She's performed in festivals including the All Jane Festival, The Comedy Exposition, and the Chicago Women's Funny Festival. Melody is a queer, first-generation Iranian woman. Those intersections of her life make for an awareness and appreciation of the absurd, and an almost confessional style of comedy she delights crowds with across New York.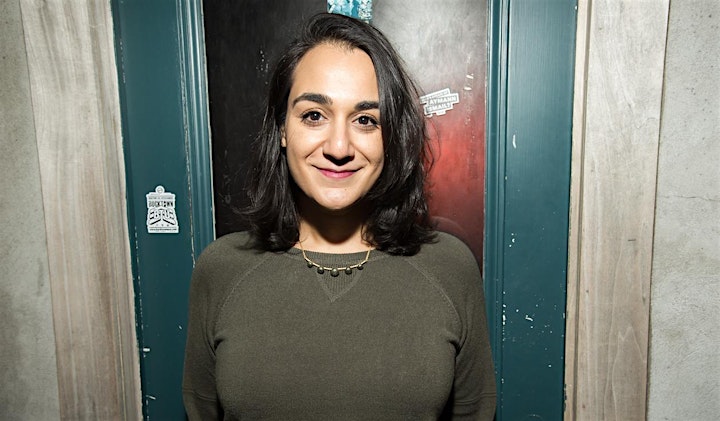 Sabrina Wu is a stand-up comic, originally from Michigan, now living in Brooklyn. She's a Moth StorySLAM and GrandSLAM Champion and has opened for comedian Cameron Esposito.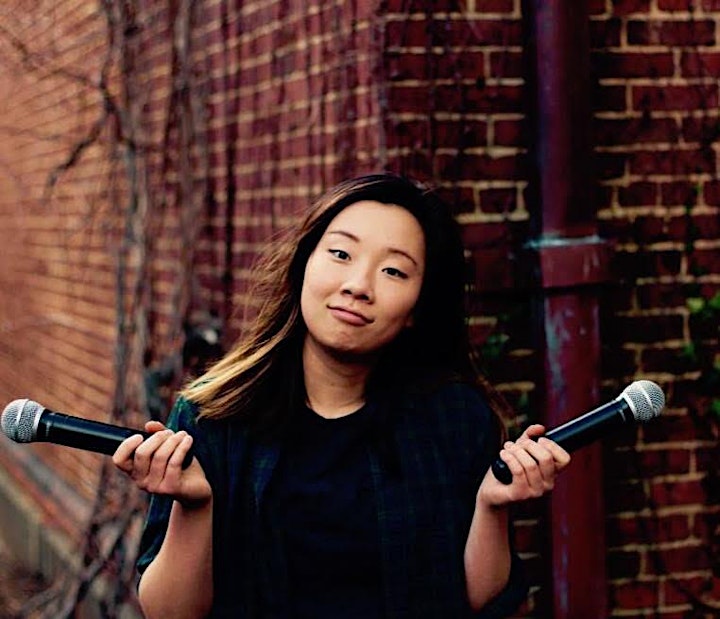 Venue Information:
littlefield
635 Sackett Street
Brooklyn, NY, 11217