New Kings Democrats True Blue 2019 Fundraiser
$40.00 - $50.00
Tickets At The Door
A night to celebrate progressive reform in Brooklyn
Doors open at 6:00PM. Open bar from 7-8:00PM. Speakers from 8-9:00PM.
Please join us for NKD's 2019 True Blue fundraiser!
NKD is gearing up to support more progressive candidates for office across Brooklyn in 2019 and 2020. Every additional dollar makes a huge difference in our ability to reach more Brooklynites, identifying ways to participate in the Democratic Party and hold our leaders accountable to progressive values.
This year we are honoring three organizations during our event: Mayday Space for serving as a community organizing hub, the Parole Preparation Project for their work advocating for the incarcerated and humane parole practices, and the Sexual Harassment Working Group for the #HarassmentFreeAlbany campaign to make our state government free of gender-based discrimination and harassment.
Last year, your contributions helped over 500 people run for county committee by paying for meeting spaces, petition printing, palm cards, and more. We want 2020 to be even bigger so join us for a night of fun and local politics.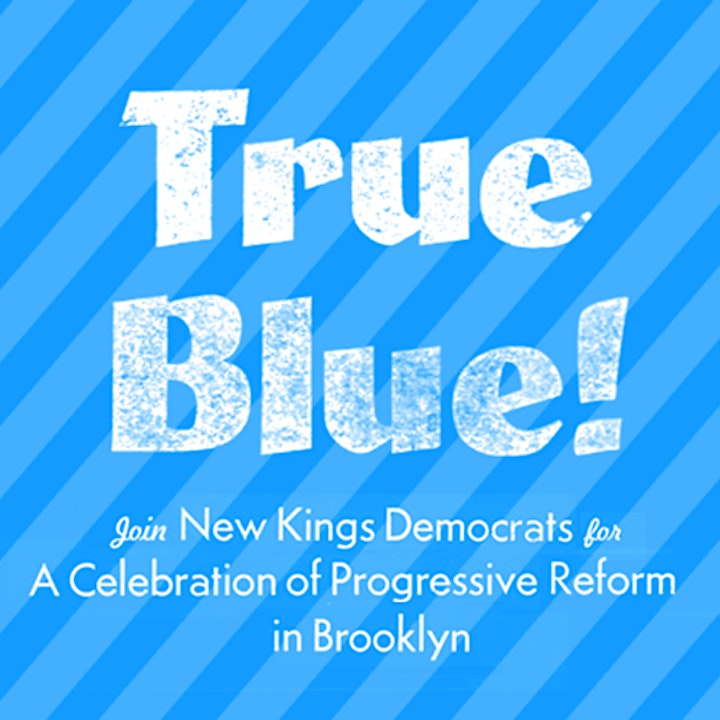 Venue Information:
littlefield
635 Sackett Street
Brooklyn, NY, 11217