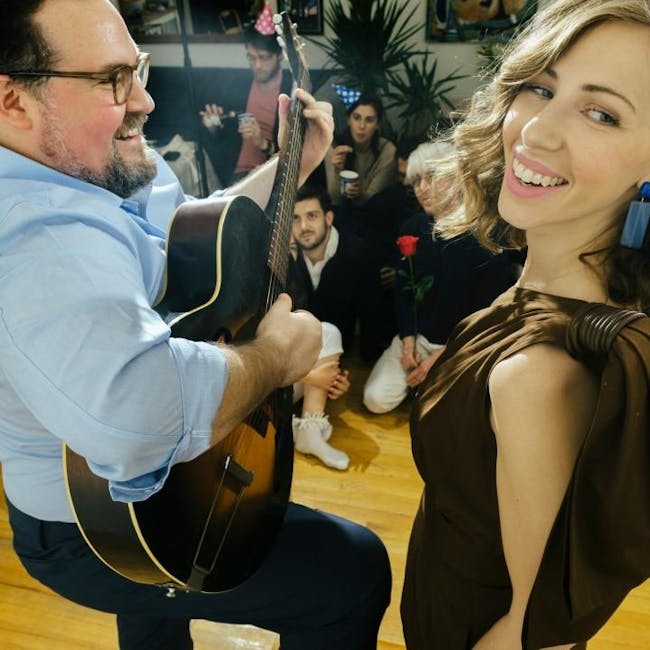 Littlefield Live @ Parklife Presents: Rachael & Vilray
$45.00 - $50.00
Sales Ended
THIS IS A LIVE EVENT HELD OUTDOORS. MASKS ARE REQUIRED. ALL SAFETY GUIDELINES WILL BE ADHERED TO.
DOORS: 8:30PM
RACHAEL & VILRAY: 9:00PM
Join us for this socially distanced experience in Parklife's 4000-square-foot outdoor space while enjoying food and drinks! Each ticket order includes 2 tacos.
(**NOTE: If you attended the August 3 rainout show and already received your free tacos, food will NOT be included with this event, but will still be available to purchase.)
**PLEASE REVIEW THE FOLLOWING BEFORE PURCHASING YOUR TICKETS**
We recommend arriving close to 8:30PM to ensure quicker dining service. Please note, there may be a wait for food and drinks.
All seating is reserved.
The current seating layout is primarily for parties of 2. If you are coming with a group and would like to sit at a shared table, we recommend purchasing your entire group's tickets at one time to ensure you will all be seated together. We will remove the plexi-glass divider upon request.
ADDITIONAL INFO ABOUT THE SEATING
The following tables are communal with plexi-glass partitions:11-14, 21-26, 41-48, and 71-78.
The following sections do not have plexi-glass partitions: Fire pit seating 52-53 and lounge seating 63-64.
WHAT TO EXPECT UPON ARRIVAL AND DURING THE SHOW
You will be required to review and sign a health declaration upon entering.
Masks must be worn AT ALL TIMES except when eating or drinking. That includes during the show.
All food and drink orders are done using your smartphones to minimize the interaction between patron and staff.
Please review our safety guidelines at www.parklifebk.com/info
This event is exclusively outdoors. In the event of inclement weather, we will contact you immediately with a rescheduled date. If the event is sold out, tickets will not be sold at the door.
If you have any questions, please email us at hey@parklifebk.com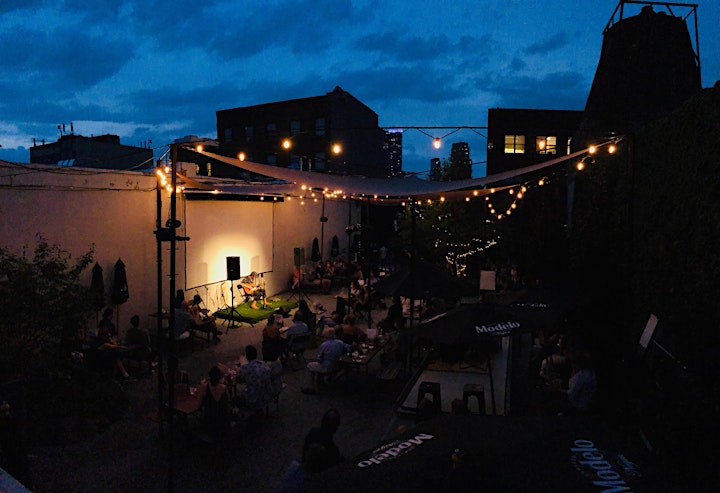 Rachael & Vilray feels like a rare old vinyl gem that a curious collector found hidden in the dusty bins of some second-hand record shop and decided to share with the world, an unearthed jazz-vocal treasure. Even if listeners are in on part of the secret and already know Rachael Price as lead vocalist of Lake Street Dive or as a frequent musical guest on NPR's Live from Here, they will surely want to research these marvelous yet utterly unfamiliar songs she and guitarist-singer-composer Vilray (pronounced VILL-ree, no last name needed) perform together.


Price and Vilray first met in 2003 as students at the New England Conservatory of Music. He formed a couple of bands with Price's soon-to-be bandmates in Lake Street Dive, Mike Calabrese and Mike "McDuck" Olson. Even then, Price recalls, Vilray had a nimble mind and quick wit when it came to lyrics: "That's when I knew Vilray was a good songwriter. They would do random clicks on Wikipedia and when they found something interesting, they would write a song about it -- say, the cold-blooded rat of Somalia. Vilray was able to take any subject and write excellent poetry about it, funny rhymes, and he would sing the songs. I thought he was so good -- he could just apply himself to anything."



But at school, says Price, "I didn't know that Vilray and I shared a love of this particular time period of jazz. It was all I liked to listen before I got there and everyone at school was listening to more avant garde, free stuff that I had yet to be exposed to. So I hid my love of traditional jazz music. I didn't know then that he played it perfectly."



It was more than a decade later that Price and Vilray began to collaborate. She'd been on the road a good part of each year with Lake Street Dive and he'd been developing his own solo act, just voice and guitar. Though Vilray had kept up with his composing after graduating from the conservatory, he'd fallen out of performing and playing his guitar. It wasn't until he'd broken a finger at his day job that he realized what had been lacking in his creative life: "When I broke my hand, it changed things psychologically. That slapped me awake and made me realize I only had so long on planet Earth with ten fingers. A friend ran into me on the street when I was in the cast and said to me, 'You seem really bummed.' I talked to him a little bit about not playing guitar. He said, 'I'm going to book you for a show a month or two after you are out of the cast so start thinking about the music now. Once you are out of the cast, you can reclaim that part of your life.' So I played a couple of shows at this series he was running at Bar Below Rye in Williamsburg, and Rachael came to one of them."



That was in 2015. Price remembers that night vividly: "It was a very moving show. I think everybody in the bar that night felt it. There was dead silence while Vilray was playing. It may have been one of the best sets I'd seen, a perfect night of music. It really tugged at my heart because I missed singing this style of music. I had never really even performed it, even though I was a jazz singer. My repertoire was from even a bit later, fifties and sixties-style arrangements. But I was obsessed with the big band singers of the thirties and forties. I asked Vilray if he would let me do that gig with him -- 'Can I sing with you next time at this bar?' And then he gave me one of his songs to learn. That was the first time, the first gig we did, that we had one original. But he wanted me to make sure not to tell the audience it was original, he wanted to see if it would pass. And of course it did. No one knew it wasn't just a standard of that time. That got the ball rolling for him on the writing from that point forward. He started sending me songs constantly. We quickly went from peppering in his songs and performing a lot of obscure songs from the thirties and forties to all Vilray songs. Which gave the project a whole different feel.



"It took us a little bit of time to get into the studio but I'm glad that we waited," Price continues. "We tried to make a few recordings a year in, but we realized there was a lot of sonic discovery that needed to be addressed, a lot of thinking about how these songs really needed to sound. That could be done so much better after we'd toured a couple of times and played the songs in lots of different ways and lots of different tempos and saw how audiences laughed, reacted. That was an important part of the process."



On stage, Vilray and Price share a mic and Vilray plays guitar. In the studio, they expanded their sound with the help of keyboardist Bermiss, bassist Tony Scherr, drummer Jason Burger, and a horn section arranged by their friend Jacob Rex Zimmerman.










Venue Information:
Parklife
636 Degraw Street
Brooklyn, NY, 11217