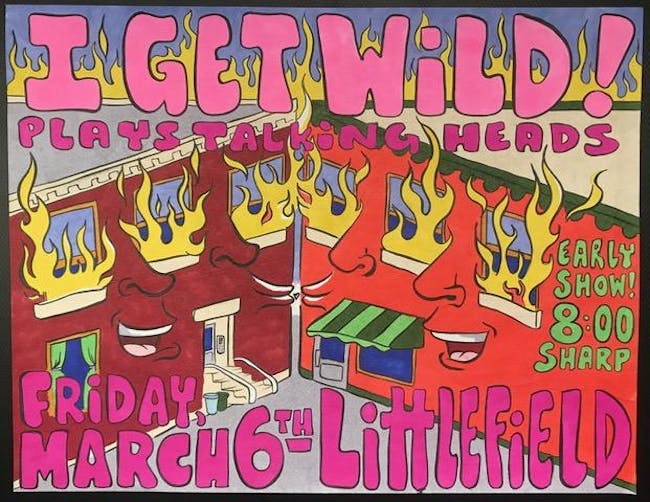 I Get Wild with Michael Arthur Play Music by Talking Heads
$12.00
Tickets At The Door
I Get Wild is once again bringing the music of Talking Heads to the Littlefield stage!
I Get Wild Play Music by Talking Heads as an expression of love for the iconic band and their recordings and performances. In shows that are more seance than tribute, the creative rhythm section Annie Nero (bass/vocals) and Ray Rizzo (drums/vocals) drive a playful band dynamic with Stephanie Sanders (keys/vocals), Jeremy Haines (vocals), Michael Phillips (guitar), Conrad Doucette (percussion), and occasional special guests. Losing one's shit is optional but recommended.
Featuring Michael Arthur.
Website: www.igetwild.band
FB: https://www.facebook.com/igetwildplayingtalkingheadsmusic
Instagram: @igetwildband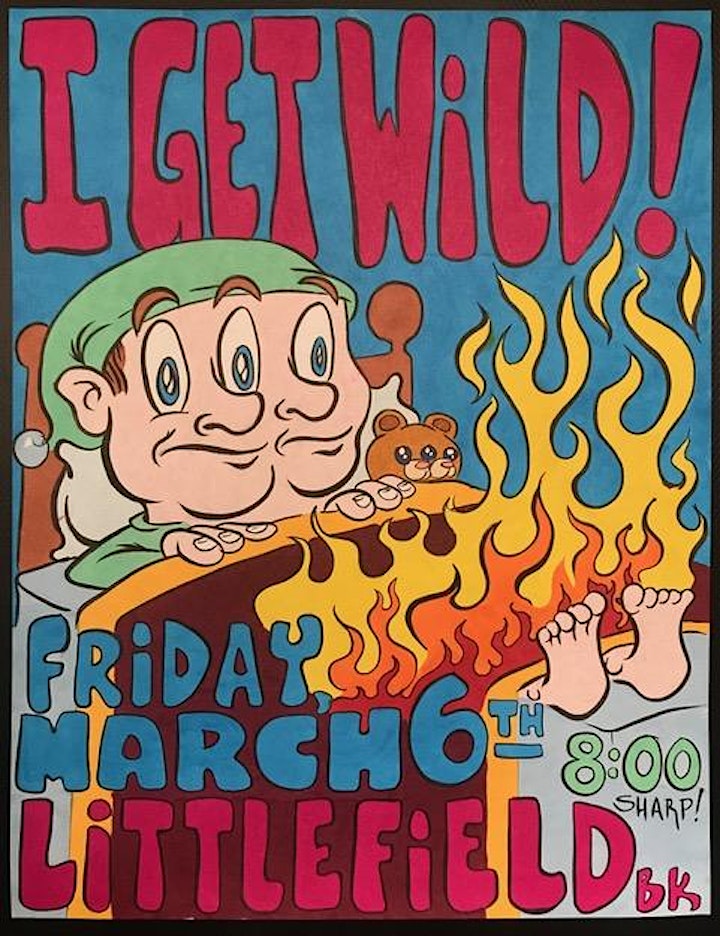 Venue Information:
littlefield
635 Sackett Street
Brooklyn, NY, 11217