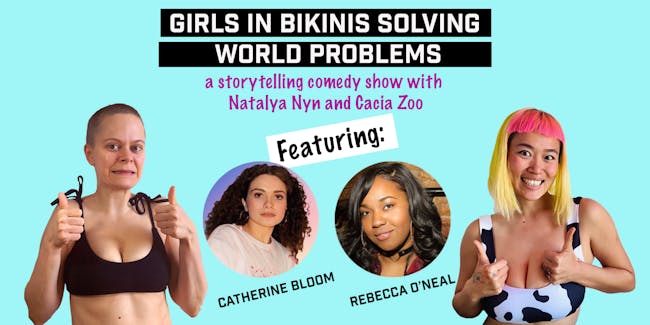 THIS IS AN ONLINE EVENT
Girls In Bikinis Solving World Problems is hosted by Natalya Nyn and Cacia Zoo. This is a storytelling show featuring guests, Rebecca O'Neal (Comedy Central) and Catherine Bloom (Random Podcast). The guests tell their funniest, craziest confession stories. Please note the false advertising, zero problems will be solved intentionally.
10% of the proceeds from this show will benefit Black Lives Matter.
Venue Information: