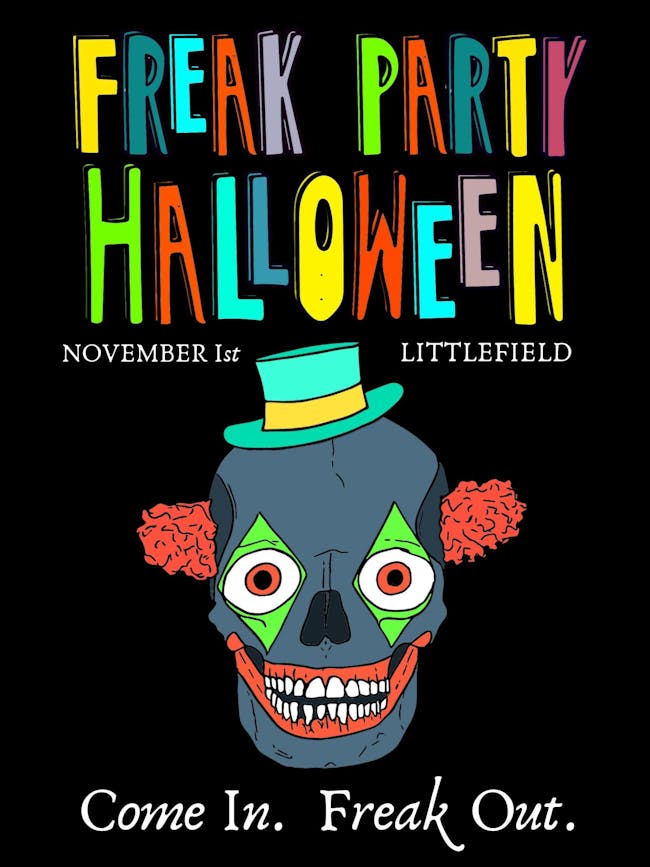 Featuring Loop Troupe Family Band and Funkrust Brass Band
Loop Troupe Family Band
Funkrust Brass Band
$12.50 - $15.00
Tickets At The Door
FREAK. PARTY. HALLOWEEN.
DOORS: 8 PM / SHOW: 9 PM
We know you want HALLOWEEN MUSIC.
We know you want FREE CANDY.
We know you want SPOOKY SURPRISES.
So invite all your freakiest friends, because we're bringing our whole crew!
Featuring performances by:
Loop Troupe Family Band
Funkrust Brass Band
w/ Special guests Performers:
The Foxy Johnstons, Liam Jameson Enright, Brian Falduto, Elijah Bridges, Taylor Bradshaw, Logan Burns, Michael P. Conklin, Juan Robles-Gil Aleman, Alex Kaufman & More
The Freaky Demon Dance Brigade
Featuring Astrée Perichon, Chris Makens, Rosa Nicol Silva Gisbert, Valentina Sytcheva, Maiko Harada, Emilee Harney, Brandon Harris, Brit Hay, Kerry-Ann McManus, Yamashita Mayu, Cara Leggio, Danie Kurzman, Miranda Kate Tabitha Bishop, Valerie Marchesi & Josephine Guarneros
Choreographed by Megan Roe
Hosted by Marlin Slack as Lucius LeSerp
November 1st. Littlefield. Brooklyn.
21+
Come in. Freak out.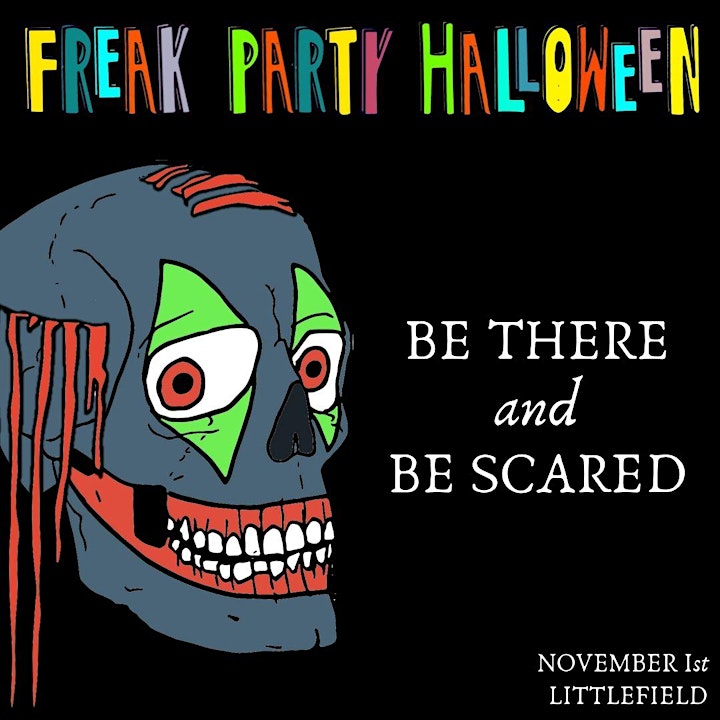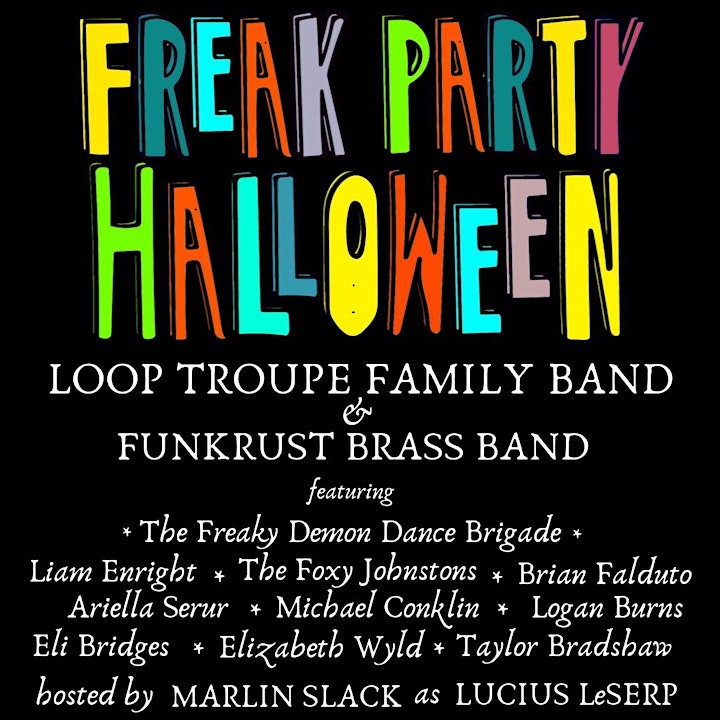 Venue Information:
littlefield
635 Sackett Street
Brooklyn, NY, 11217