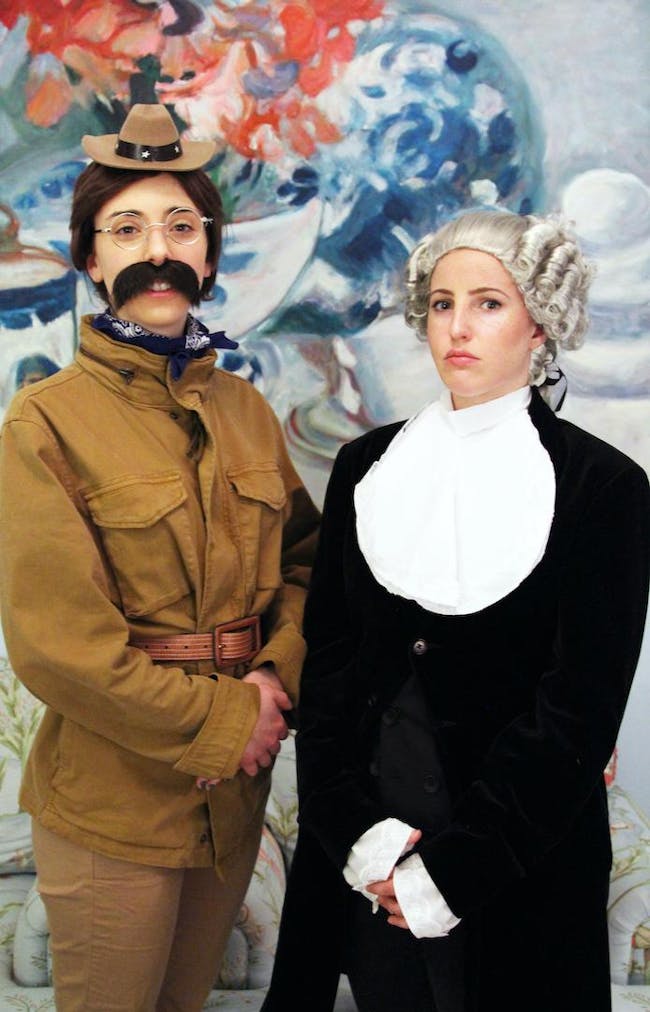 Hosted by Peter Grosz, Alex Song-Xia & Alexandria Iona
Every President Ever: Together Again: INAUGURATED WITH A VENGEANCE
THIS IS AN ONLINE EVENT
Kate Villa (Our Cartoon President, The New Yorker) and Alexandria Iona (UCB, Comedy Abodes) are at it again with their annual haul of presidents; this time in honor of the 2021 Inauguration.
Every President Ever: Together Again: INAUGURATED WITH A VENGEANCE is a character show that features every U.S. President played by 46+ comedians and based on some very weird, very true facts about the men who have run our country.
Hosted by Peter Grosz (VEEP, The President Show), Alex Song-Xia (The Tonight Show W/ Jimmy Fallon, It's Personal with Amy Hoggart) and Alexandria Iona (UCB, Comedy Abodes).
Starring: Jenny Arimoto, LaGina Hill, Chet Siegel, Brian Morabito, Ben Blackman, Dan Selinger, David Bluvband, Mick Szal, Kasey Borger, Alexandria Iona, Martiza Montanez, Stephen Buckley, Patrick Keene, Justin Catchens, Caroline Cotter, Brady O'Callahan, Kami Dimitrova, Michael Hartney, Emily Olcott, Angela Palladino, Katie Jo, Peter Johnston, Jesse Roth, Ilana Rubin, Lani Harms, Julian Williams, Dru Johnston, Walter Kelly, Lane Koivu, Ernest Myers, Josh Nasser, David Perez, Juliet Prather, Ginny Sanborn, Utkarsh Rajawat, Maria Randazzo, Bridgette Rizkalla, Moujan Zolfaghari, Ray Santos, Caitlin Sing, Tracy Soren, Mike Stevens, Tom Powers, Kate Villa, Thomas Whittington, Neha Kallianpurkar and MORE!
Produced by Kate Villa and Alexandria Iona
10% of the proceeds will benefit NY Common Pantry.
Venue Information: