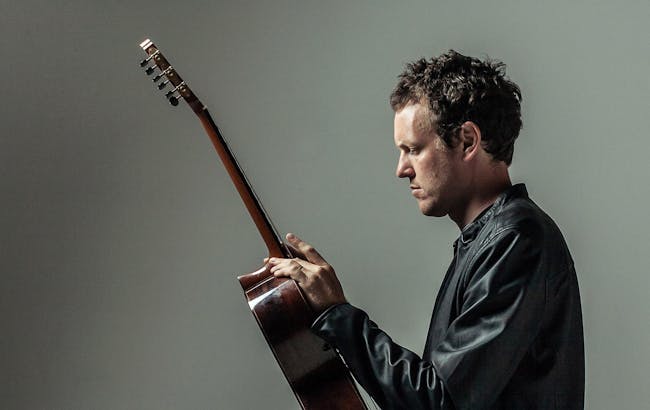 Presented by World Music Institute
Derek Gripper and Yacouba Sissoko
World Music Institute presents Derek Gripper and Yacouba Sissoko live at Littlefield.
It took Derek Gripper untold hours of painstaking work to transcribe note-for-note the complex compositions of Malian kora player Toumani Diabaté and find a way of playing them on six-string guitar. The results appeared on his ninth album, "One Night on Earth." The album created an unprecedented meeting point between the written tradition of Western classical music and the oral tradition of the West African griots.
Critical acclaim was quick to follow. Classical guitar legend John Williams said he thought it was "absolutely impossible until I heard Derek Gripper do it." Toumani Diabaté himself asked for confirmation that it was indeed just one person playing one guitar. Both invited Derek to collaborate with them: Derek performed with Williams in London's Shakespeare's Globe and King's Place, and with Diabaté and his Symmetric Orchestra at the Acoustik Festival Bamako, Mali. He also played with Trio da Kali at Carnegie Hall and won a Songlines Award for the best album in Africa and the Middle East. Derek tours regularly in the USA, Canada, Britain, Europe, Zimbabwe, Swaziland, Namibia, Australia, Malaysia, India and Mali. He has played some of the world's most notable performance venues (most notably his 2016 solo show at Carnegie Hall) and Festivals.
Aside from these transcriptions Derek has created original music from his diverse influences, from Africa: Mali, Senegal, The Gambia, South Africa, Zimbabwe, Arvo Part, and Egberto Gismonti. Derek has also spent many years performing and recording his own translations of Bach's violin and cello music, infusing his interpretations with his lessons from the oral traditions of Africa.
His works for string quartet, larger ensembles or installations have been performed/exhibited at The Venice Architecture Biennale, Peasmarsh Chamber Music Festival in the UK and used in films such as "Five Fingers For Marseilles."
"Five stars…Gripper has brilliantly transferred [the kora] repertoire onto a regular six string guitar. He sees [Toumani] Diabaté as the Segovia, or indeed John Williams, of the kora, championing it as a solo instrument. And Gripper brilliantly takes it back to the guitar. He's opening a whole new repertoire of classical guitar music…bringing African guitar into the classical mainstream." [Simon Broughton]
"Gripper has cracked it…his playing has a depthless beauty, which does full justice to the complexity of Toumani's compositions. To do so without any hint of the music being dumbed down is a staggering achievement on solo guitar." [Nigel Williamson, Songlines Magazine]
"More than a labour of love, Gripper has brought a new purity to the dream-like improvisatory nature of these compositions. My recording of the year, so far!" [Tim Panting, Classical Guitar Magazine]
"The result is astounding, not just for its technical brilliance, but its musicality. Gripper executes these pieces with the precision and attention to detail one might expect from a great classical musician…It's hard to imagine a more impressive and passionate rendering of Malian music on classical guitar." [Banning Eyre, Afropop Worldwide]
"A true synthesis and a great album." [Ian Kearey, fRoots]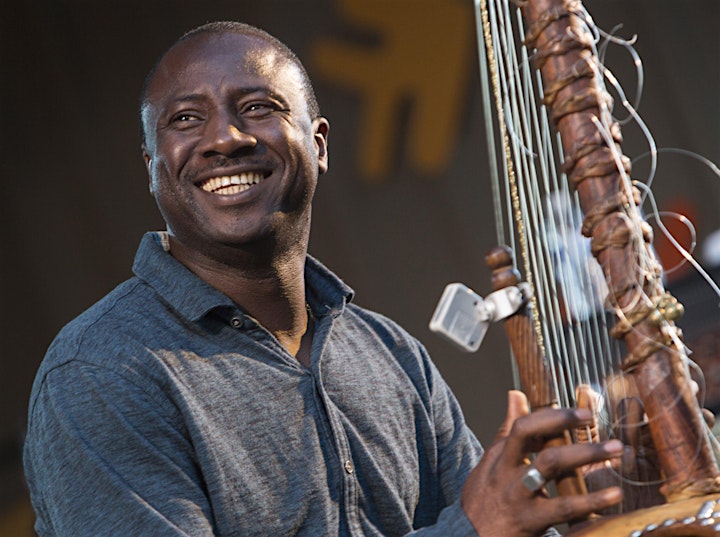 Yacouba Sissoko was born in Kita, Mali, to a well-known djely family. Djelys for centuries they have been the traditional musicians and keepers of the factual history and fables of past rulers, nobles, social groups and families. The kora was the traditional instrument that djelys played.

At the age of 9, Yacouba started learning the kora and the oral traditions associated with it from his grandfather until he moved to Bamako, Mali's capital, to attend the National Institute of the Arts. Based in the capital, he caught the attention of the music world and began touring with noted international African artists which eventually led him to settle in the United States in 1998.

With an intention to introduce and share the stories of his people but also to learn from other musicians and cultures, Yacouba incorporates a variety of musical influences into his repertoire, and as such has developed his own unique style of kora.

He performed, toured and recorded with well known African musicians such as Baaba Maal, Sekou (Bambino) Diabate and Kerfala Kante. Yacouba, not limited to African music has also recorded and performed with a variety of artists including Harry Belafonte, Paul Simon, and Lauren Hill. He has recorded tracks on over 15 CDs.

Rooted to give back to the community, Yacouba regularly performs for cultural programs and benefit concerts. In recognition of his commitment to educating others in 2007 he was selected as a Teaching Artist by the Weill Music Institute at Carnegie Hall and returned again to Carnegie Hall in 2016 and 2019 as a featured artists in the Musical Explorers Program in New York, NY and Savannah, GA. He also received a Sunshine Award for Performing Arts, African Music in 2016.

Yacouba continues to blend effortlessly with other musical styles, whether it is performing Indian ragas or Appalachian tunes. Yacouba can be seen regularly touring with Regina Carter, Rachel Brown, Jordana de Lovely, Oran Etkin, Kavita Shah, Benyoro and his own band SIYA. His first solo CD SIYA was released in 2017.

Venue Information:
littlefield
635 Sackett Street
Brooklyn, NY, 11217