Art Reception with Gb Kim
Cyborg Multivalence: Prophylactic Exorcisms
Join us for the official opening of the new solo exhibit by Gb Kim. With afterparty to follow at Parklife.
Opening reception at Littlefield 5-8PM.
Afterparty at Parklife 8PM to close.
Artist bio:
Visual art has been the pursuit of my scholarship in tandem with the history and philosophy of science. I believe my responsibilities lie in using my artistic practice towards a decolonizing of the sciences, a reifying of scientific history and philosophy, and ultimately a collective effort towards a more equitable and humane medical and technological future.
My ongoing work is focused on an imagining of a future science "fiction". I am invested in the possibility of humane cyborgs: a future where environmental disaster doesn't end in resource wards, where exponential technological progress in the form of artificial intelligence doesn't end in absolute surveillance, where science and medicine don't end in biometric oppression, exploitation, and dehumanization.
I also work with science nonprofits in science education as an illustrator and organizer. Currently I work with iBiology as the primary illustrator on the Explorer's Guide to Biology and as a consulting illustrator at the Memorial Sloan Kettering Cancer Center.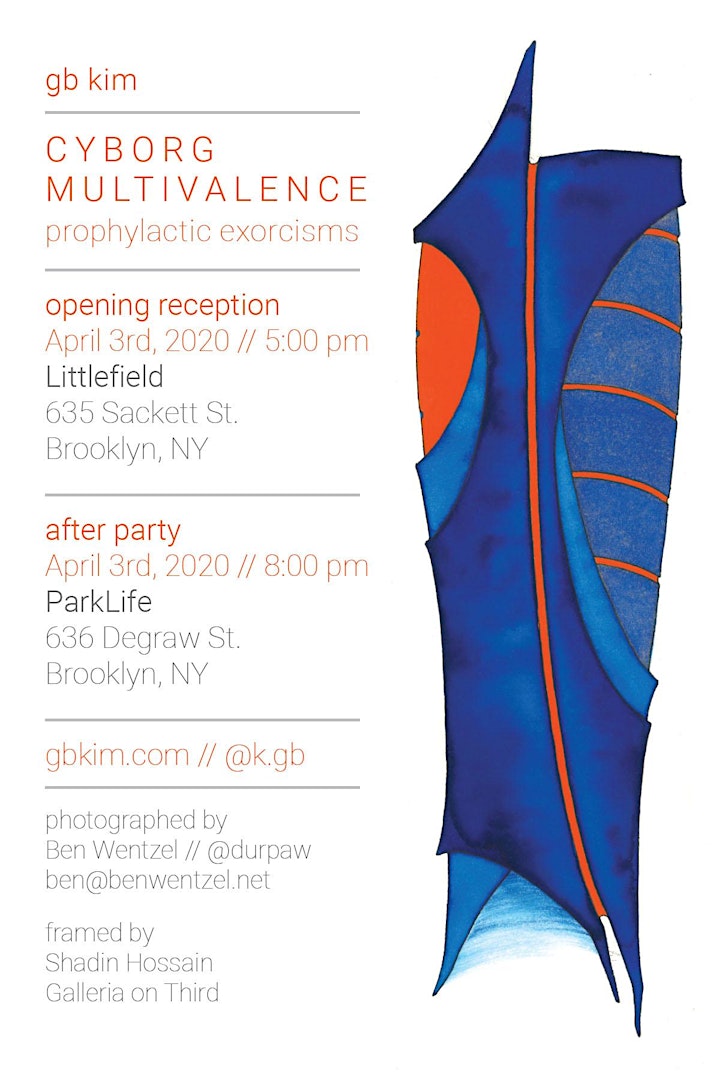 Venue Information:
littlefield
635 Sackett Street
Brooklyn, NY, 11217