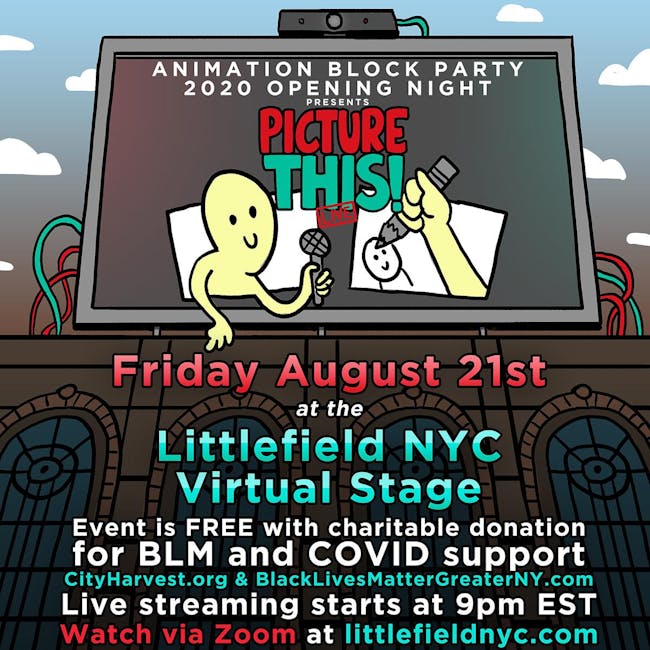 THIS IS AN ONLINE EVENT
Animation Block Party's seventeenth annual summer festival opens at littlefield featuring Picture This! live animated comedy on Friday, August 21st. The official Animation Block Party streaming event begins at 9pm EST and will feature award-winning artists paired with exceptional comedic talent, animated live on Zoom via Picture This!
The Animation Block Party 2020 opening night celebration at littlefield will be available for free with a suggested donation to benefit Black Lives Matter of Greater NY and City Harvest for COVID-19 support.
https://www.blacklivesmattergreaterny.com/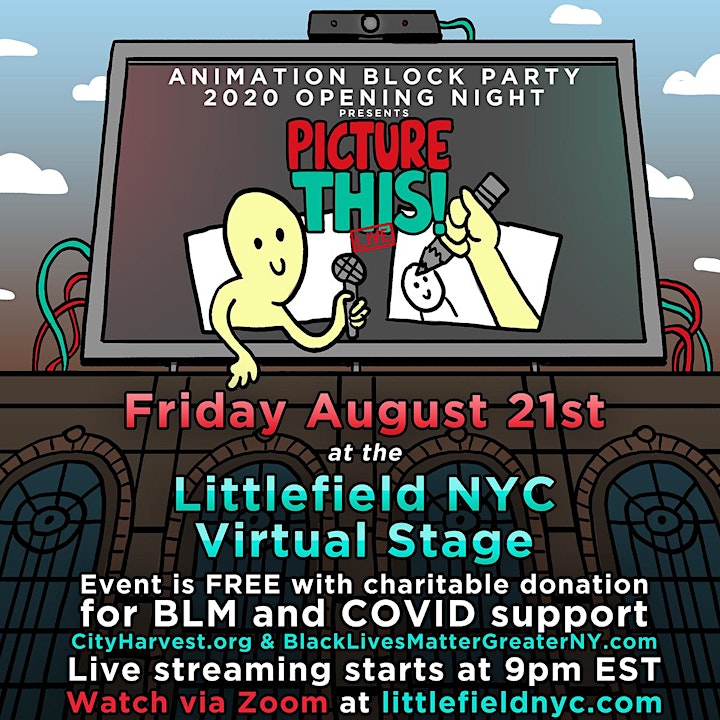 Venue Information: