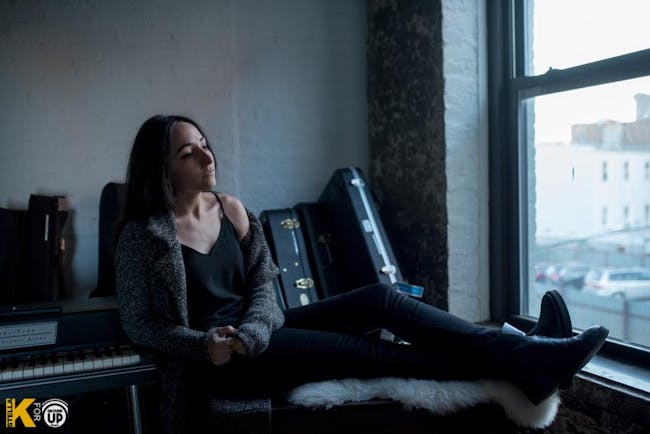 w/ Gengis Don & The Empire, Alonzo Demetrius and The Ego
Alina Engibaryan
Gengis Don & The Empire, Alonzo Demetrius and The Ego
A night of genre-bending jazz performances by three of the city's finest young outfits.
A lot of songs on my album are about love, empowerment and how people treat each other," says Alina Engibaryan. "It's all about some kind of relationship."
On We Are, the follow-up to the jazz/singer-songwriter's 2016 critically-acclaimed debut Driving Down the Road, the Russian-born Engibaryan chose to concentrate on making original music — and creating something far more personal.
It marks a huge step forward for the artist, the granddaughter of jazz drumming great Nikolay Goncharov and a budding singer since the age of two. "I kind of changed everything for this record," she says. "The band is different and the music is stylistically different from the first album. I only had one original song on that record. This time, all except one song are mine."
Helping Engibaryan along the way is Michael League, the label head of GroundUP Music and co-founder of the Grammy-winning collective Snarky Puppy, who arranged and produced We Are. League discovered the singer while touring the Netherlands, when Engibaryan was studying jazz vocals at the Prince Claus Conservatory.
"A bunch of students and I were talking to Michael after the show, sharing our musical visions and views on life, and he told me to send him what I was working on," says Engibaryan. "I never thought we'd end up working together; I've always been a huge fan of his work." The two eventually performed at a music festival together and, soon after the singer moved to New York, started working on a new record for GroundUP.
The new label served her well: Along with League, Engibaryan worked closely with Snarky Puppy's Mike "Maz" Maher, who helped write the lyrics on We Are. "Maz and I would talk about the vibe of song and the state of mind I was in when I was writing it, and then exchange ideas," says the singer. "Talking with him honestly about my life, he would he would understand my message and exhibit a great deal of sensitivity with it."
Inspired by the likes of music legends Stevie Wonder, Kurt Elling and Gregory Porter, as well as mentors such as J.D. Walter (a co-writer on the album track "Love Song") and the late Al Jarreau (who oversaw the 2015 Shure Montreux Jazz Voice Competition that Engibaryan won), We Are is a beautifully diverse mix of traditional and contemporary jazz, and one that deftly touches on empowerment ("Little Girl") and worldly trepidation ("Doesn't Seem So Real").
"Alina is really quite special," said Jarreau. "She is kind of like one in a million. There aren't many people who want to sing jazz, who have this special feeling for the tradition, where jazz singers have been and what they borrowed from horn players. Not every jazz singer has that. What did Louis Armstrong borrow from his horn when he began to sing? Not every singer understands that, she gets that! When she sings, you can hear her heart. That is very special."
Even the album's one cover, the jazz standard "I'll Be Around," had a personal meaning for the singer. Says Engibaryan: "It just spoke to me. It's an old tune that's very melodic, but with a sad message. I thought it was beautiful and worked well with the other music."
The all-star band on We Are working with Engibaryan (who sang and played keyboards) includes League, Taylor Eigsti, Maria Im, Zach Brock, Nathan Schram, Sam Quiggins, Larnell Lewis, Chris McQueen and Chris Potter.
Going forward, Engibaryan will be a part of this winter's GroundUP Music Festival in Florida, and continue to perform on her own in New York and throughout Europe. Later this year, she'll head out on tour with Russian trumpeter Alex Sipiagin.
As far as her own music goes, Engibaryan simply hopes to spark a connection with the listener.
"I feel like when people hear this, they'll understand the vibe I was going for," she says. "It's not a 'happy' or 'sad' album. I think people will relate to the music in their own way. It's just a very honest record."
Gengis Don graduated at the top of the class from the School of Hip Hop. Wearing many hats as a drummer, producer, song writer, & engineer, Gengis combines his deep knowledge of Hip Hop and his study of jazz/improvisational music to create the music that his group, The Empire, plays. As a young Bandleader, Gengis Don demands only the best efforts from his musicians while simultaneously allowing them to bring their own unique voice to the music.
Having completed undergrad with a Major in Accounting and a minor in Music Composition, and a Master's Degree in completion at Harvard University in Jazz Studies, Gengis is as well rounded as they come. Described by many as the love child of Jazz & Boom Bap, Gengis Don is consistently searching for a sound that represents today's social climate while staying true to his roots in groove and Hip Hop. A New York native, Gengis grew up listening to New York artists such as 50 Cent, Ja Rule, Ashanti, Notorious B.I.G., Fat Joe, Nas, and Jay Z. Those influences are evident in his gritty, unapologetically dirty, sound on drums.
At just 23 years of age, Gengis has worked with some of the world's best musicians/artists whether it be drumming, or producing. William Parker, Willerm Delisfort, Jason Marshall, Corey Wallace, Luquez Curtis, Marquis Hill, Wayne Tucker, Braxton Cook, Jonathan Michel, Eric Lewis, Chris McBride, Alina Engibaryan, ASAP Ferg, JD Allen, Stacy Dillard, Steve Toure, Jon Bap, Melanie Charles, and many more.
"Whenever you play with Gengis, you're gonna get an authentic Hip Hop feel that no one else in the world can replicate, because it's so honest." - Corey Wallace
Bringing two different musical worlds together and making enjoyable, authentic music is no small task. However, Gengis Don has managed to not only make it work with his group, The Empire, but he also leave his own fingerprint on the music and takes the audience on a journey through Hip Hop.
As a producer Gengis has consistently shown his versatility by producing Hip Hop, RnB, House, Reggae, Pop, and Jazz songs. Those who call on the services of Gengis for a song/record have come to recognize a certain authenticity in his sound that they can't find elsewhere. His fluidity and maturity in his sound is something not too many producers his age have.
Nowadays you can catch Gengis performing with his group, The Empire at Pilsener Haus Bier Garten for their bi-weekly residency.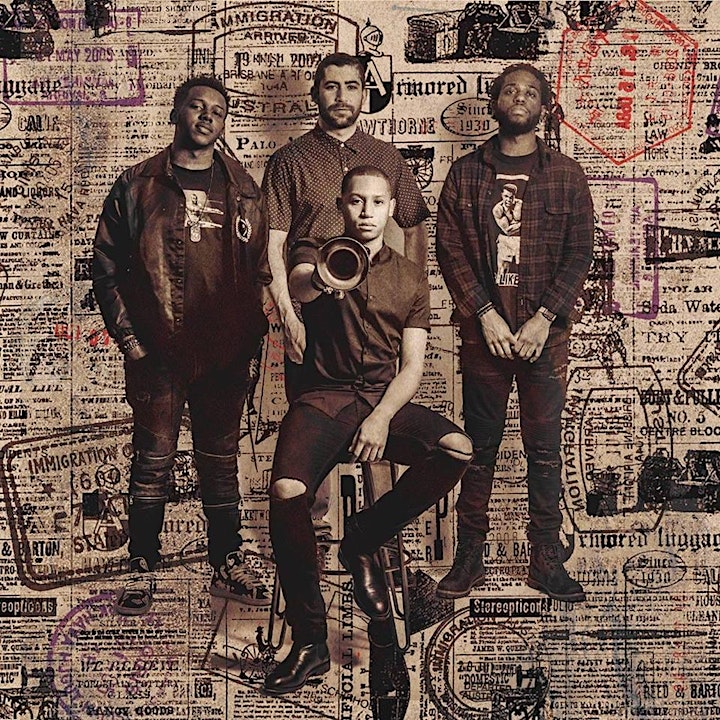 Alonzo Demetrius and The Ego is a genre-bending experimental hip-hop group led by trumpeter Alonzo Demetrius. Drawing upon a diverse array of musical influences, the group seamlessly blends the improvisation and spontaneity of Jazz with 808s and other electronic elements of contemporary music. The Ego has performed throughout the Boston area and currently holds a residency at Wally's Jazz Cafe following in the footsteps of many prominent musicians including Lettuce and Christian Scott. The Ego will be dropping their debut EP The Ghosts of Us in the Spring of 2018.

Venue Information:
littlefield
635 Sackett Street
Brooklyn, NY, 11217