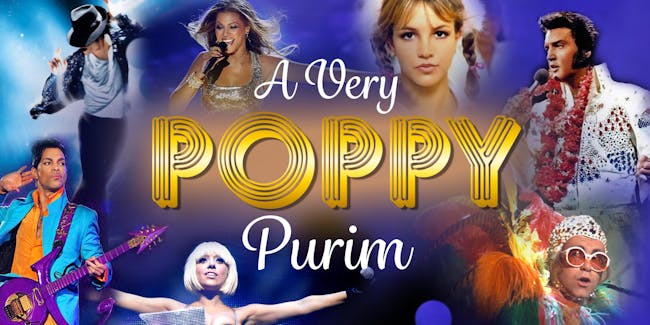 Wait, so you drink like it's St. Patrick's Day, dress up like it's Halloween, and put on an interactive musical? What is this? It's Purim.
Every year, A Very Awesome Purim throws a big Purim party and puts on a musical about a drunken king, an evil prime minister, and a queen who saves the entire Jewish population. The production strikes a careful balance of off-color humor, on-key parodies, and surprisingly poignant lessons about cultural acceptance. With your help, we choose a theme—this year: "Pop Legends"—and translate it into an original musical telling the story of Purim.
This is what you can expect from the night:
An interactive musical featuring parodies of your favorite Pop hits.
Drinking! In Purim tradition, you're supposed to drink until you can't tell the difference between the good guy and the bad guy in the story. (It's not difficult)
A costume party. Dress to the theme, or any costume will do.
A boisterous dance-along: With songs like "Like a Persian" and "Thrill me Queen" and more audience participation than ever before, this is not a year to miss.
The greatest party of the year. We might be biased. Guess you'll have to find out.
And oops, we did it again: created a brand new show with a brand new theme voted on by you! This year, we'll be partying like it's 1999 BCE at A Very Poppy Purim. You are in store for a night of six-pointed star power, featuring pop legends from every generation including Queen V (AKA Veyashti), the King Achashverosh of Pop, Lady Estha, Morty Mars, and the Asshole Formerly Known as Prime Minister.

L'Chaim!

Note: You do not need to be Jewish or know anything about Purim to attend this Purim party. This is a celebration for everyone.

Past themes include Beatles (2019), Broadway (2018), Disney (2017), One-Hit Wonders (2016), Glam Rock (2015) and 90's (2014).

$20 tickets will be sold at the door.

Venue Information:
littlefield
635 Sackett Street

Brooklyn, NY, 11217